The Labor Day Parade and float was a huge success for us. We made the front page of the Rockford Register Star and all the news cycles. Anyone who understands labor understands what we were representing. "Lunch Atop a Skyscraper"(September 20, 1932) is such an iconic picture that is seen all over the country and Local 498 knocked it out of the park! Thanks to Paul Kauffman for the work he and the apprentices did on the trailer and float. Thanks to all that rode the float:
Austin Savant, Deshawn Simmons, Seth Fish, Dillon Pontnack, Sharon Anderson, Josh Olson, Emerald Sanders, Garrett Schmidt, Eli Monier, Isai Ruiz, and Garret Johnston. With honorable mention to Haley O'leary who couldn't ride due to a work injury.
We only won 3rd place in the float contest. I don't believe that the judges actually recognized the reaction and the significance to the people watching along the parade route.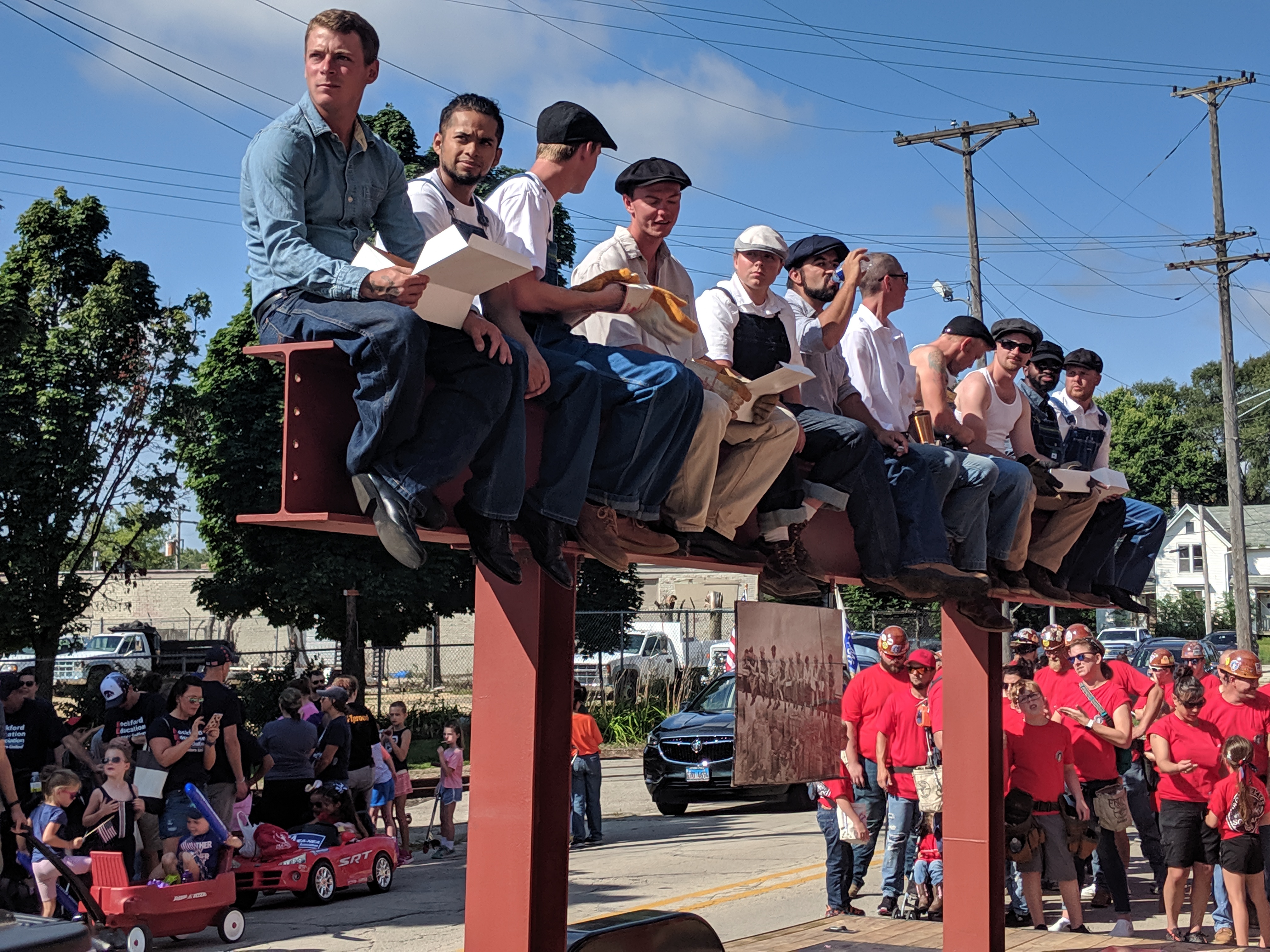 Labor Day Parade was a success!!