dd
Welcome to the Iron Workers Local 498 Website
dd

-Ironworkers Local 498 – The Sky is the limit-



Stay current with the newest information about our local in the monthly newsletter.




Keep up to date on your pension and health and welfare information. You earned it!




Get your wage and benefit forms here. Look for the latest collective bargaining agreement details.



Are you already an Apprentice? Do you want to become an Apprentice? This area is for you.




Need an Iron working Contractor? You will find a complete and up to date list on this page.




You work hard. Find out who is working hard for you everyday.

With years of experience in iron work we have some incredible people, places & projects to show for it.
CHOOSE A GALLERY BELOW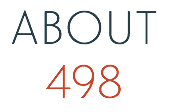 Ironworkers Local 498 is a proud organization with a long history in Rockford, IL going back to 1916. The members of this organization have built many of the structures you see in Northern Illinois. Everything from the Faust Hotel, BMO Harris Bank Center, structures you work in, and all of the bridges you drive across everyday. Ironworkers tie the rebar that strengthens the concrete on those bridges, the footings that hold up buildings, and the tanks that clean your water. If there is a steel erection to be done the Local 498 Ironworkers are doing it.

498 has the best and brightest in the field. Our strong team is the core of our union.

WE CANT WAIT TO HEAR FROM YOU!
Get started on the path to your ultimate vision right now. Contact us for more information on how we can start on your project today!
Address: 5640 Sockness Drive, Rockford, Illinois 61109
Telephone: (815) 873-9180
Facsimile: (815) 873-0317